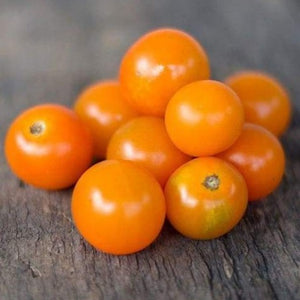 Sungold Tomato (F1 Hybrid)
Regular price
$4.00
$0.00
Unit price
per
Tax included.
It's not summer without Sungold tomatoes.
Great "tomatoey" flavor and very sweet, an 8 on the brix scale. Fruits are nearly 1 inch round globes which turn a very attractive golden orange when ripe. Productive vines provide very high yields. Folks who stick to heirlooms should give Sungold a try. 
One of our favorites!
Days to Maturity: 60 DAYS
---