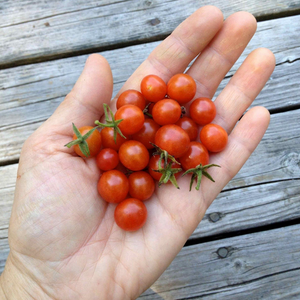 Mexico Mini Tomato
Regular price
$4.00
$0.00
Unit price
per
Tax included.
Tiny tomatoes, huge flavor.
Hundreds of ½-¾" dark red cherry tomatoes on each plant. Huge tomato flavor for such small fruits. Great for salads eating right off the plant. Plants produce throughout the entire growing season.
*Note: this variety is also called "Mexico Midget" but we aren't a huge fan of that name.
Days to Maturity: 60-70 DAYS
---