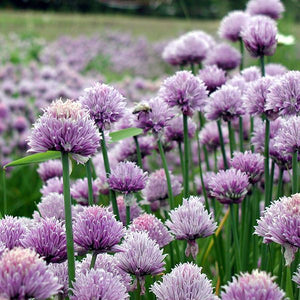 Chives
Regular price
$4.00
$0.00
Unit price
per
Tax included.
Medium to full-size leaves excellent for dressing up soups or as a garnish.
Often overlooked, chives add a delicate onion-like flavor to dishes and are one of the hardiest and easiest herbs to grow. Once planted, chives will flourish in your garden, or even a container, for years. They are perennial in Chicago!
Deadhead spent flowers to keep chives from spreading too far, or leave them on and let chives grow where they may. You can even use the purple flowers in salads for a colorful, tasty addition.
Hardy perennial - plant it once and it will come back year after year!
---