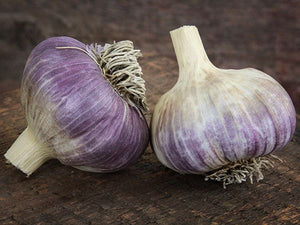 Want to grow garlic but not sure how? Our guide has you covered, from planting to harvest and storage.
---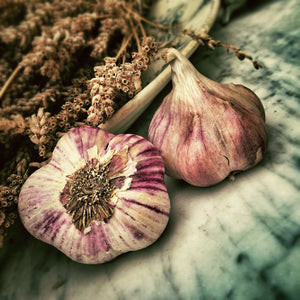 Thanks so much to everyone who purchased seedlings from us this spring! We're so happy and grateful that folks decided to start their gardens with our plants. Please share your photos with us on Instagram and Facebook! Nothing makes us happier than seeing our plants growing in your gardens. :) We added a lot of new plants in 2021 - a ton of new tomato varieties (including dwarves, which do great in small spaces), new peppers, and cucumbers and squash. We also offered some very cool perennial flowers, like lupine, rudbeckia, monarda, and milkweed. We'll be expanding on that, and...
---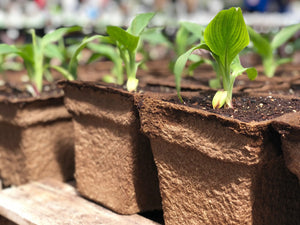 When I started selling seedlings, it was important to me to avoid plastic as much as possible. While avoiding plastic entirely is impossible for me, I have eliminated all single-use plastics from my very tiny nursery.  All seedlings that you purchase from GIY Chicago are in CowPots. CowPots are made from composted cow manure and are 100% biodegradable. Not only is there no waste, they have big benefits for plants - you plant the whole pot so there is no risk of transplant shock. Roots grow right through the pots, so they don't get root bound. And to top it all off, CowPots...